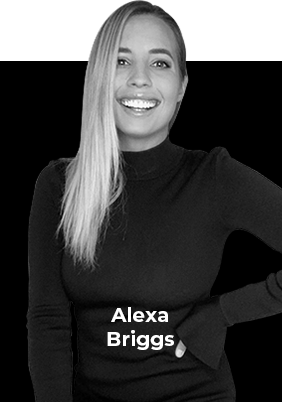 André means it when he tells people he is the least important person in the organization. He has forever been an entrepreneur having had businesses in everything from Custom Menswear to Pressure Washing to Life Insurance. He has a profound passion for this industry and his agents and his unique perspective along with his heart for people have helped establish our unrivaled culture and opportunity.
Fun Fact: André's background is in Marketing and he taps into his love for branding to help blaze the GODSPEED path.
GODSPEED agents contract directly with the carriers we represent. The process of getting these contracts in place can often times be complex and demanding. After all, without contracts, our agents can't serve families. Thankfully, Crystal handles all things contracting, helping make sure that the process of receiving carrier appointments is as seamless and painless as possible.
Vice President, Agency Systems
A whiz kid, Alexa (Lex) is over all things Leads + Tech. From our highly effective, custom CRM to the exclusive in-house leads that our agents can order at will and at cost, Lex has developed systems that truly make our operation a plug-and-play opportunity for agents. Because of her and her team, we have the most effective and unique technology and leads offering in our industry.
Vice President, Strategic Partnerships
Sage began as a producer with GODSPEED in February of 2021. Three months later, he had deposited more than $160,000. Still producing, Sage expressed an interest to André about learning the business of our business. Who we align ourselves with is so very important to the success of our agents, thus, our company. So, Sage serves in his position identifying, vetting and managing our strategic relationships with vendors, carriers and more.