Life Insurance, Medicare
and Retirement Planning
Our target demographic of the Middle America Senior needs help with both Final Expense insurance and Medicare. It only makes sense for our agents to assist these clients with both. It means more trust built with the client and more income for GODSPEED agents.
Highest Compensation in the
Industry – Up to 145%
Comp may not be the only thing that matters, but it matters a great deal. We want agents to maximize their potential and we understand that in order to do so, one of the first places we can help is by ensuring that they are the highest paid agents in the industry.
Real, EXCLUSIVE Leads
Generated In-house
We congratulate our agents that we don't have a heat map. Why? In order to have one, you have to fill it with leads that have existed and likely been sold before. We generate leads in-house and they are deposited directly into our agents' CRM for management. Exclusive, real-time leads means that the people our agents talk to are higher intent and more likely to purchase from them. They reduce the workload and increase the productivity of the agent.
Our agents contract directly with our carriers and this has a lot of implications on their business. To begin, they get paid directly from the carrier. Their commissions aren't sent to us and then we pay them out. We have agents receiving commission deposits daily from our carriers.
This also means that our agents own their book of business. What does that mean? We are glad you asked!
Our agents do all of the work. Why on earth would we own their business? GODSPEED agents are vested from day one which means that they own all renewals and if they ever decide to exit the business, or change routes, they take can take their book of clients with them. We believe this is the only way it should be.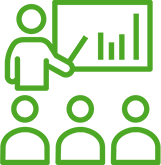 We understand that in order to find great success in this business, agents need access to high level training as well as the ability to reach out to support for help. Our agents enjoy free training from company leaders that are currently, successfully selling Life Insurance.
We have thought it through and built technology that can actually help our agents help more people. Our custom CRM offers SMS Marketing, Email Marketing, a Power Dialer, customer management and so much more. We built it so that it can help agents protect and multiply their investment by nurturing unresolved leads. At GODSPEED, it is not atypical for prospects to book appointment with our agents directly via our automations.
The financial services industry has created more millionaires than any other industry in history. The businesses we build are valuable and at GODSPEED, we are committed to helping our agents down the path of getting multiple offers for their business should they ever want to sell it.
Culture, Culture, Culture.
We know that if all things (comp, leads, etc.) are equal, culture wins. GODSPEED is a home for agents that want a culture of excellence, support and inspiration. We are not an organization that hires anyone that is interested in our opportunity. We protect our culture with everything we are because it's the intangible whose value can not be understated. We don't want the most agents in the industry. We just want to help create the most successful ones.